By Katherine Tsai, MD
Increased population = Increased air pollution
With 10 wildfires currently burning around our state, and an influx of 101,000 residents in just 12 months in 2015, air pollution is becoming a big concern in Colorado, even more so with asthmatic patients. Asthma sufferers, especially children and the elderly, should be aware of the potential for worsening asthma symptoms and hospitalizations.
Unfortunately for those located in the Denver-Metro area, traffic-related air pollution is the main source of air contamination. Living near high-traffic roadways can bring decreased lung function and increased cardio-respiratory symptoms. A study of California children playing outdoor sports in 2002 has shown that high ozone levels increase the risk of developing asthma. Air pollutants can trigger and worsen the severity of underlying inflammation in upper and lower airways of allergic patients.  Recently, air pollution was also found to increase preterm birth risk for women with asthma in an article published in The Journal of Allergy and Clinical Immunology, which analyzed data from a national sample of over 200,000 pregnancies[1].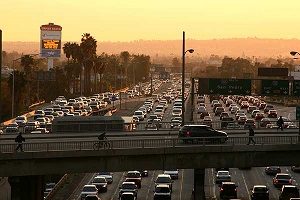 Help for asthmatics
By monitoring weather and air quality reports regarding ozone levels, and avoiding outdoor activities on high alert days, patients with allergies and asthma can prevent exacerbations. On unhealthy air quality days, active children and adults with asthma should avoid or reduce prolonged or heavy outdoor exertion during peak levels, specifically in the afternoon and evening. For statewide conditions, forecasts and advisories, visit: http://www.colorado.gov/airquality/colorado_summary.aspx
Our providers and staff at Colorado Allergy and Asthma Centers are dedicated to your health. We welcome all your calls or questions to help prevent and treat allergy and asthma symptoms.
Dr. Tsai works out of our Broomfield location. To make an appointment, call 303-428-6089.
[1] Rothenberg, M & Bousquet, J Early-life exposure to traffic-related air pollution and lung function in adolescence. The Journal of Allergy and Clinical Immunology. 2016;137(3):651-652
Category: Uncategorized