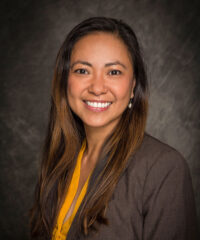 Dr. Anna K. Meyer joined Colorado Allergy & Asthma Centers in 2022. She is board certified by the American Board of Allergy & Immunology.

Dr. Meyer received her bachelor's degree in Genetics from the University of Georgia in Athens, Georgia. She received her medical degree at the Medical University of South Carolina in Charleston, and completed her pediatric residency at Johns Hopkins All Children's Hospital in St. Petersburg, Florida. She completed her allergy and immunology fellowship at National Jewish Health in Denver and remained on faculty after fellowship.

Additionally, Dr. Meyer has a Doctor of Philosophy degree in Biomedical Sciences, Molecular Immunology from the Medical College of Georgia.
Dr. Meyer believes that to be an effective healthcare provider, the approach to patient care must be both patient-centered and evidence-based. She also values patient education while empowering her patients to take control of their health and live a healthier life.
Dr. Meyer lives in Central Park with her husband and two children. She enjoys tending to her orchids, cooking, traveling, and exploring the Colorado outdoors.
Schedule an Appointment with Anna K. Meyer, MD
---
IMPORTANT PLEASE READ: If you are a new patient or require testing, please stay off antihistamines for 7 days prior to your appointment. Also, if you are an established patient but have not been seen for over 3 years, you will need to schedule a New Patient Appointment.