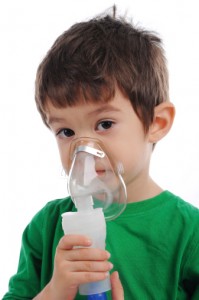 Colorado Allergy & Allergy Centers® is one of the leading allergy and asthma practices for pediatrics in Colorado. Let us help evaluate and diagnose your child's symptoms and improve his or her quality of life. We will work with your child's pediatrician to provide the most accurate diagnosis and the highest quality of care.
Our physicians have completed years of training and have extensive experience preventing, diagnosing, and treating allergies and immunologic disorders in children of all ages, including asthma, allergic rhinitis, hives, eye allergies, eczema, and chronic sinus infections.
Benefits Of Seeing An Allergist
Suspect your child might have food or environmental allergies? Skin testing is a highly effective diagnostic tool to help you learn what allergies your child has. Once we've identified your child's triggers, our certified allergists will work with you and your family to provide prevention education that will allow you to accurately avoid and reduce allergen exposure in the future.
Treatment options include allergy shots or allergy drops (sub-lingual immunotherapy or SLIT). Both are very effective ways to treat allergy symptoms and ensure the highest quality of life for your child.
Please review our patient education page for more detailed information on specific topics related to allergies and asthma, including allergy injections, sublingual immunotherapy (SLIT), food allergies or intolerance, rhinitis (hay fever), skin conditions, chronic urticaria (hives), and much more.