It seems there is little to vague direction on what is considered a "safe" activity during this COVID-19 pandemic. Thankfully, physicians within the Texas Medical Association Task Force worked together to create an Activity Risk Assessment Guide. This guide ranks everyday activities on a scale of 1-10 on how risky that activity proves to be assuming the participants in said activity a currently following all recommended guidelines. While we have seen other similar guides floating around, this one seems to be the most comprehensive.
You'll notice that sitting in a physician's waiting room will put you at low to moderate risk. We here at Colorado Allergy & Asthma Centers work very hard day in and day out to keep all of our patients and staff as safe as possible.
We hope you find this tool helpful in planning out the days and weeks as you navigate this pandemic. Colorado Allergy & Asthma Centers wishes you all good health!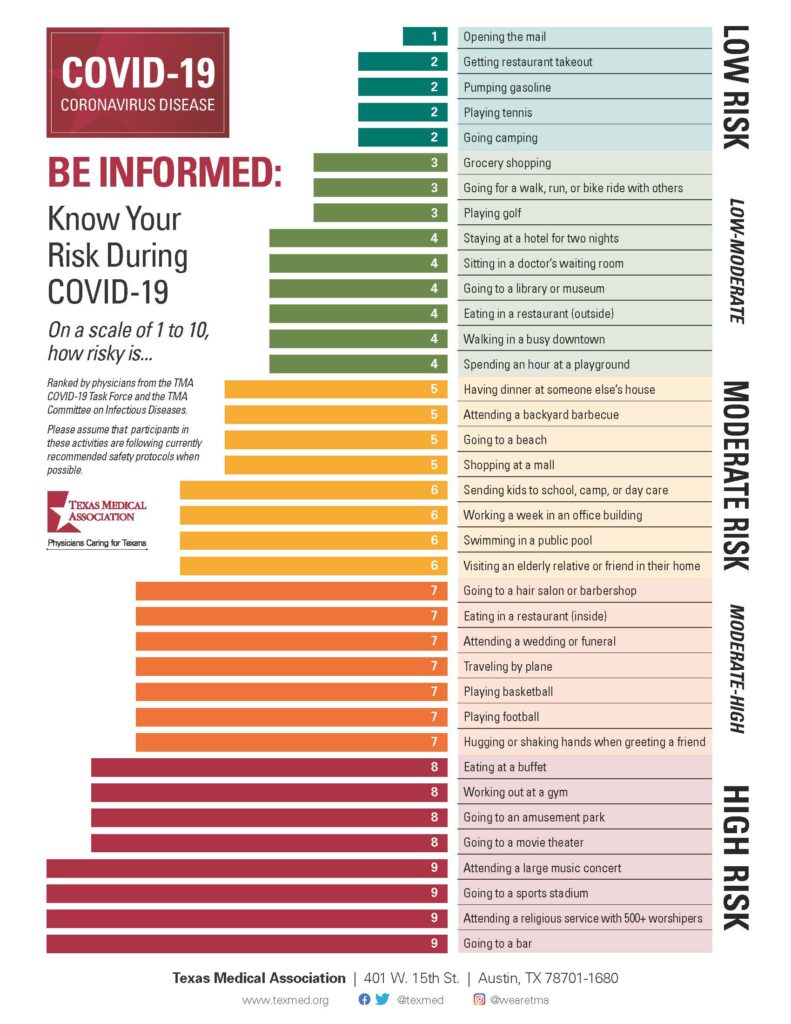 Category: Uncategorized