Understanding Your Healthcare Coverage-Part 1
Here at CAAC, we will be launching a 12-part series where we will be taking a deeper look into insurance plans in an effort to help you better understand your coverage. We hope this information provides you with the tools to make more informed medical decisions. Health insurance is a constantly evolving landscape, so make sure to consult your specific plan before making any major decisions. We highly recommend becoming familiar with ALL aspects of your health coverage (such as referrals, prior authorizations, out-of-network coverage, etc.). Ultimately, financial responsibility falls on you as the patient.
In this first installment, we will be diving into health insurance coverage in general.
Here are the top 3 things you need to know about health insurance coverage:
Having health insurance can lower your overall healthcare costs.
Many practices and/or hospitals allow you to receive medical care as a "self-pay" patient (meaning an insurance company will not be billed for any part of your financial responsibility). As a self-pay patient you may receive a discount for your medical services. However, you will generally pay less if you carry insurance and your insurance is billed first, even if you have a high deductible health plan. People without insurance, on average, pay twice as much for medical care than those with coverage.
By law, all marketplace (ACA) healthcare plans should fully cover preventative care.
Said another way, any preventative services you receive will be covered 100%, meaning your deductible doesn't apply (we'll get into deductibles in a future installment). This includes services such as: yearly well visits, immunizations, flu shots, preventative screenings, etc. NOTE: These services are free only when performed by a physician within your network of providers (in network). For a more detailed explanation of this, check out this article: https://www.nerdwallet.com/blog/health/free-preventative-care-obamacare/
Even though you are covered by health insurance, it may not be accepted at every medical practice.
Most healthcare providers indicate on their website which insurances they will accept. This is also referred to as being "in network". (We will discuss being "in" or "out of" network in a future installment). You may still be able to be seen by that facility if they are not a part of your insurance network; however, you will be seen as a self-pay patient unless you have out-of-network coverage. This is especially true with specialists like allergists, ENTs, gastroenterologists, etc. It can also be true at certain hospitals, urgent cares or pop-up emergency rooms.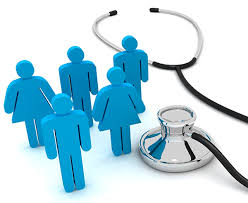 While these 3 items are an important first step in understanding what it means to be insured, health insurance coverage only gets more complicated from here. We will continue to dive into each segment of health insurance in an effort to educate and inform. Next month we will look at what it means to be either in or out-of-network.
Category: Uncategorized