10 Tips for Keeping your Asthma on the Right Track
1) See your allergist regularly and as recommended
2) Make sure you understand what your medications are for and how to use them properly
Asthma medications can be confusing with some inhalers or pills meant to be used regularly and others meant to be used when needed, make sure you ask what each medication is for and when they are supposed to be used.
Poor inhalation technique with your inhaler can lead to poor asthma control, make sure you ask your allergist to check your technique to ensure you are getting your medication properly. Spacer devices are often recommended to help ease the use of your inhaler, don't be afraid to ask about this!
3) Take your asthma and allergy medications as prescribed and regularly
Asthma medications are meant to help control your symptoms of asthma and prevent exacerbations that may require emergency visits, prednisone courses, lost days at work or school and possible hospital admissions.
You may feel like your asthma symptoms are gone and therefore, no longer need to take their asthma medications; however, your symptoms should improve with the use of these medications and stopping them will likely lead to a return of symptoms over a period of days to weeks. Let your asthma provider help you decide when it's the right time to trial off.
4) Make sure you have a written asthma action plan and you understand what to do in the green, yellow and red zones
The goal of an asthma action plan is to reduce or prevent flare-ups and emergency department visits by increasing the use of medications when symptoms flare, you get a cold or your peak flow reading are reduced.
If you find that you are dipping in to your yellow zone often, it may be time to make an appointment with your allergist to ensure your asthma medications don't need to be adjusted.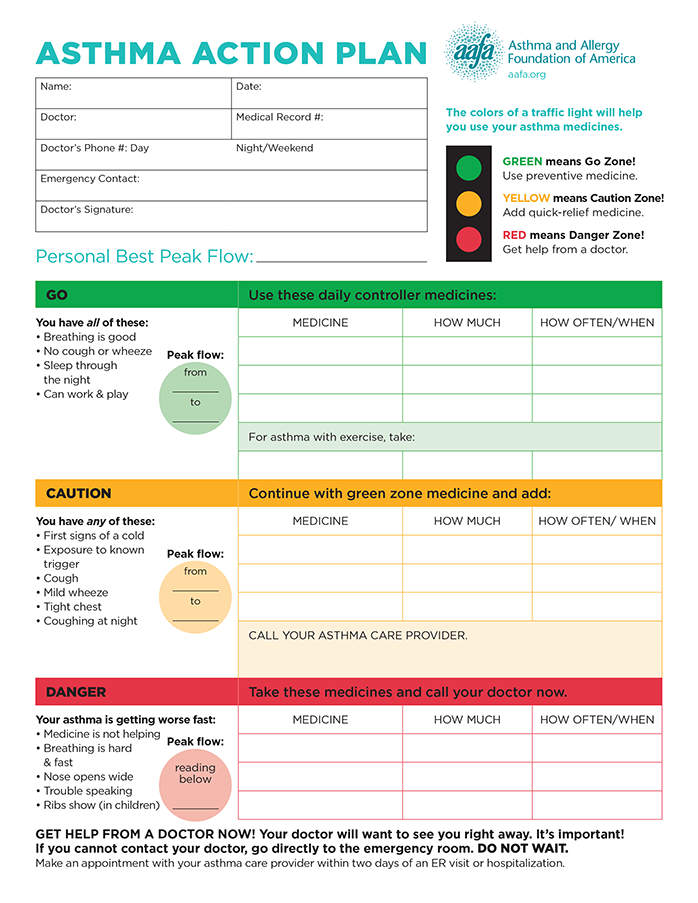 5) Stay current on recommended vaccinations and if you're unsure which ones you should get, discuss with your allergist
Having asthma increases your risk of having a serious illness called pneumococcal disease and for this reason, all asthmatics ages 19-64 should receive their pneumococcal vaccine (Pneumovax 23). After age 65, a Prevnar 13 vaccination is needed followed by an additional pneumococcal vaccine (Pneumovax 23) 1 year later.
Those with asthma are at increased risk for complications from the flu, so an annual influenza vaccine is a must.
6) Avoid sick contacts when possible
Hand wash, hand wash, hand wash!!!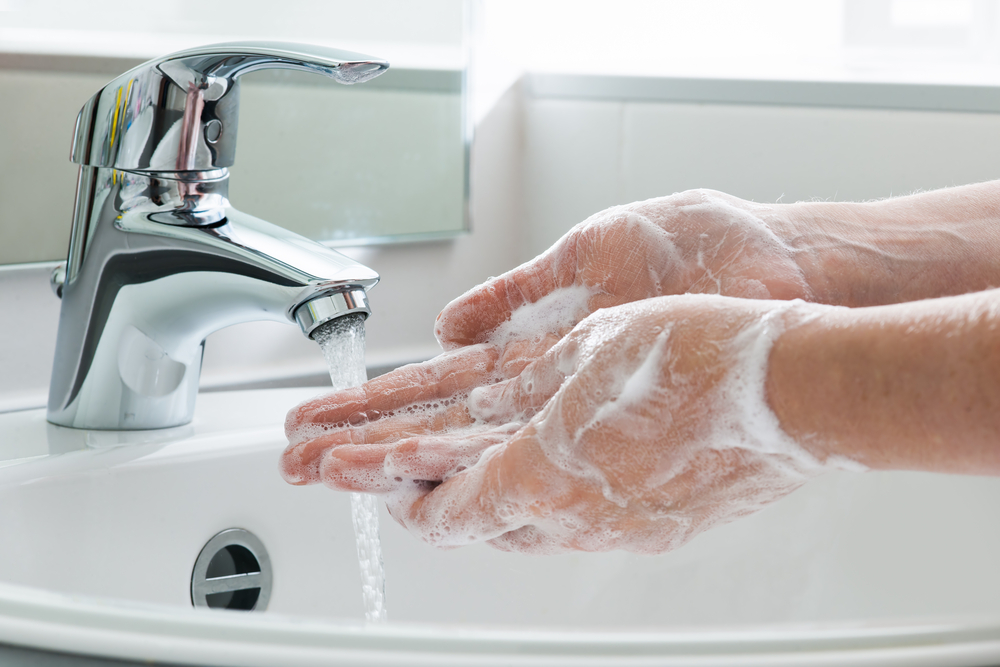 7) Limit contact with your known allergens or things that make your asthma worse such as tobacco smoke, pets, dust, pollen
Consider staying inside when pollen and mold counts are high. Also, keep windows and doors closed to help prevent pollen from getting inside.
Air cleaning devices may help such as a HEPPA filters or having your air ducts cleaned.
There is no such thing as a hypoallergenic pet but if you have a beloved cat or dog, or both, and are pet allergic, consider keeping him or her out of your sleeping area to help decrease your exposure to pet allergens while you sleep.
Vacuum once or twice a week to keep allergens low.
Consider replacing carpet with bare floors.
8) If you are a smoker, consider stopping, and yes, this includes marijuana and vaping
Any type of smoke damages your lungs and makes asthma harder to manage.
Second hand smoke in children also damages their lungs and worsens wheezing and asthma control, make sure your home and car are smoke-free zones.
If you need tips for quitting, talk to your doctor or pharmacist. There are medications that can help you to quit and can double your chance of success.
The Colorado Quitline 1-800-QUIT-NOW can help with free resources and coaching.
9) Take an extra helping of those fruits and veggies
Fresh fruit and vegetables contain antioxidants which have a wide variety of health benefits, including improved lung health.
Lowering your BMI if you are overweight may make your asthma easier to manage. Being overweight may also increase your risk for other problems such as obstructive sleep apnea and gastro-esophageal reflux disease, both of which can make asthma more difficult to manage.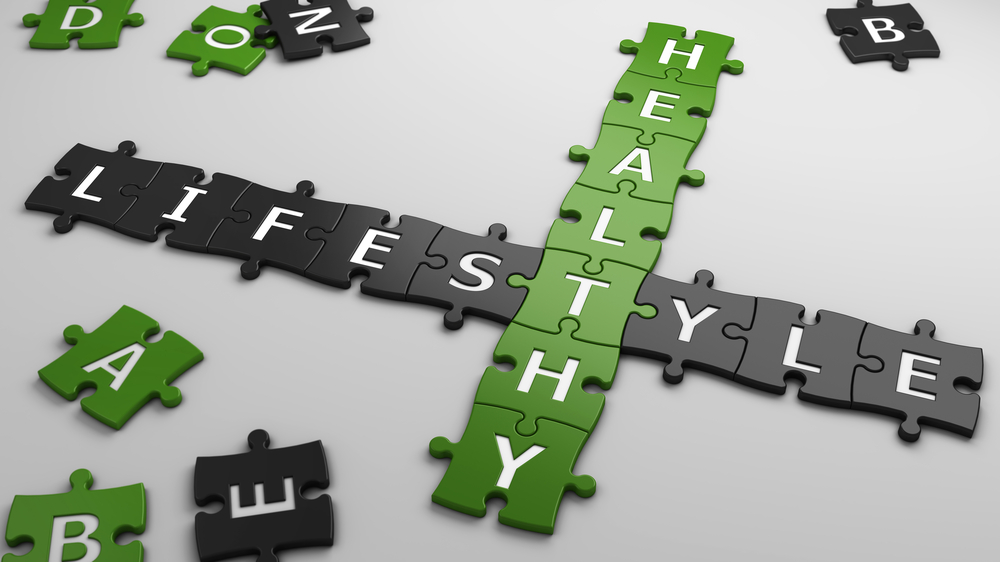 10) Stay active
If your asthma is limiting you from participating in activities, talk with your allergist. Your asthma, if well controlled, should not prevent you from running that 5K or going on a long bike ride with your kids!
Aim for 30 minutes of moderately intense physical activity every day.
Discuss with your allergist if you need to "pre-treat" with Albuterol prior to exercise as many patients with asthma have chest symptoms that are triggered by exercise and there are ways to help and prevent this.
Avoid exercise during high-pollen count times; there are apps available that will give you an up to date look at the pollen counts in your area, or check our website @ coloradoallergy.com and scroll to the bottom for a look at current pollen counts.
Make sure to warm up and stretch prior to and after strenuous exercise.
Category: Uncategorized