Clinical Trials are performed at our Denver location.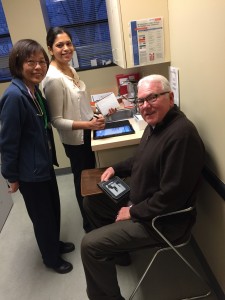 Colorado Allergy & Asthma Centers® have participated in researching new treatments for individuals affected by allergies and asthma for over 40 years.
Our current Principle Investigator is Shaila Gogate, MD. One of our founding physicians, Dr. David Pearlman, was involved in over 800 Phase I-IV clinical trials to develop or improve treatment options prior to retiring in 2018. Most patients who have participated in these trials with us have come directly from our practice.
If you are interested in participating in a research study, you must first complete the Clinical Research Questionnaire and someone from one of our research sites will contact you to determine if you are a good candidate for our current studies.
We appreciate your interest in the Clinical Research Division of our practice!
Clinical Research Links and Resources
Why Does CAAC Participate in Clinical Research?
To contribute to medical progress and advancement
To influence the future of drug availability and cost for our own and other patients
To remain at the forefront of knowledge in our profession and specialty, to provide the best and most up-to-date treatment for our patients
To make available to our patients otherwise unobtainable medications
To enable patients and medical staff to gain first-hand knowledge of promising new drugs and devices
Researching a drug or device from its discovery to the time it becomes available usually takes more than ten years! New treatments and medications developed by researchers are carefully tested for effectiveness and safety.
CAAC and our patients are proud that we have been an important part in helping to make the following drugs available to our patients:
Asthma
Ventolin
Intal
Tilade
Vanceril
Beclovent
Azmacort
Pulmicort
ADVAIR
Symbicort
Alvesco
Asthma
Aerobid
Flovent
QVAR
Serevent
Foradil
Accolate
Singulair
Xopenex
Dulera
Astepro
Allergies
Claritin
Zyrtec
Allegra
Clarinex
Rhinocort
Nasacort
Flonase
Nasonex
Omnaris
Denver Office
125 Rampart Way, Suite 150
(1 block east of Quebec Street and First Avenue, on northeast corner)
Phone: (720) 858-7510
Fax: (720) 858-7530

Principal Investigators:
Shaila U. Gogate, MD

Director of Research Operations:
Jennifer M. Hartmann, BS, CCRC