Recently, the American Academy for Pediatrics released a recommendation around childhood asthma. The recommendation is two-fold. It states that in order to reduce asthma symptoms, physicians should test for indoor environmental allergies and to give incite on modifications of the home. Studies indicate this drastically reduces childhood asthma symptoms. You can find the full AAP published study here.
#1 Cause of Missed School Days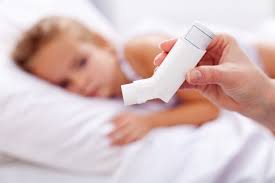 According to the CDC, the percent of children with asthma who reported one or more asthma-related missed school days in 2013 was 49% of children. These absences leave this population of students at a higher risk for poor performance. However, children aren't the only sufferers. PediatricAsthma.org states that parents' loss of productivity from asthma-related school absences is estimated at $719 million ($285 per child with asthma) annually. Clearly, this has a big impact.
Allergy Testing for Home Allergens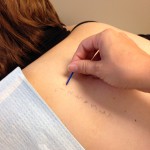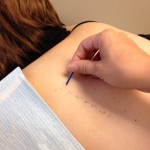 Testing for indoor allergens is easy, safe and fast. The skin is gently scratched with the allergen to be tested. Within 15 minutes you have list of your allergies. It is that easy! Your allergist can then work with you to determine the best solution to deal with these indoor allergies. To find out more about allergy testing, you can visit our website.
If you are interested in finding out more regarding Allergy Testing or Asthma, visit our Patient Education page or please feel free to call your nearest Colorado Allergy & Asthma clinic.
Category: Uncategorized