DRUG ALLERGIES: Penicillin, Amoxicillin, Ceclor. This is how my medical records have read since infancy. Each medicine caused horrible hives and led doctors to demand I NEVER use these medications.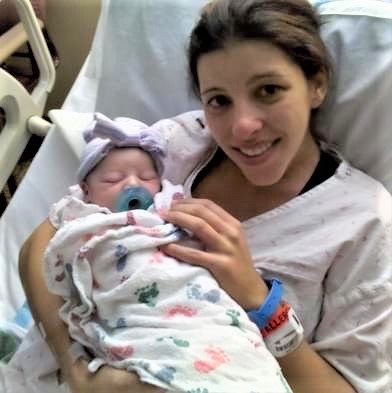 Doctors grasped for alternatives during my many bouts of strep and ear infections as a child. I settled for third-tier drugs when I got bronchitis as an adult. My drug allergy even altered the birth of my second child. I tested positive for group B strep. One dose of penicillin as I went into labor would have been an acceptable solution. Due to my allergy, I had to schedule the birth, sleep in the hospital the night before, and receive an alternate medication that needed to be in my system for 12 hours before giving birth.
The same medication that revolutionized antibiotics as we know it (penicillin) caused me grave danger and altered my life in many ways.
It wasn't until my 40s that I learned I may not be allergic to penicillin. My PCP asked what reactions I had to these medications and when I had these reactions. He explained that we often outgrow these allergies or may have even been misdiagnosed (that explanation is for another blog…or a question for CAAC).
I added "get tested for penicillin" to my must-do at some point to-do list and forgot about it until I tested positive for strep for the first time since getting my tonsils out at eight years old! I immediately called CAAC to learn about the process and schedule my appointment. The front office was beyond knowledgeable and provided great information about the next steps. The scheduling department got me in right away.
On the day of my appointment, I was warmly greeted by the front office, who provided all the administrative details I needed to know. I met with Dr. Wang for my consult and was instantly put at ease by her kind bedside manner and knowledgeable insight. I'm naturally curious, and Dr. Wang answered ALL of my questions… using words I understood! She provided many options for determining if I was still allergic to these drugs and even offered to test me that day.
I decided to test at a later date, and the same quality experience continued during that appointment as well. The nurse, Morgan, and the PA, Katie, clearly explained the process and ensured I was comfortable. What initially caused me some anxiety led to a quiet hour of getting work done. Morgan continually checked on me, asking if I felt pain or discomfort. Between the quiet time and excellent service, I'm considering getting testing every week. 🙂 
I'm happy to report I am NO LONGER allergic to penicillin. I've scheduled another appointment to test my Ceclor allergy. I encourage all patients with any medication allergies to visit a CAAC facility and determine their allergies.
Category: Uncategorized