By: Andrea Jones, MD
Epi 101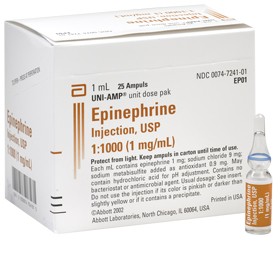 Epinephrine is the emergency treatment for anaphylaxis, and is available as an on-hand injector for patients with the potential for severe allergic reactions. Recently, new epinephrine injectors have become available for patients. At Colorado Allergy & Asthma Centers, we know there is value in having choices and we want our patients to be well informed about their options.
What about the Epi Pen?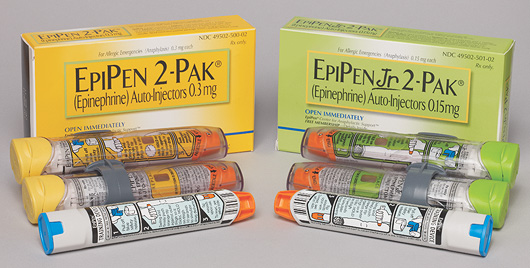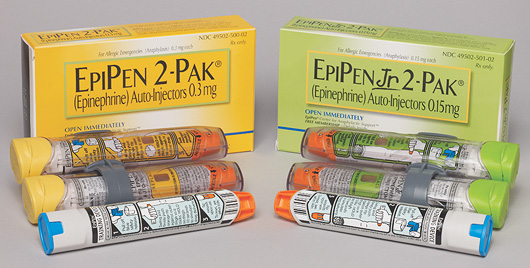 For years, EpiPen has dominated the epinephrine injector market, accounting for more than 90% of the market share. The list price for EpiPen has significantly increased, from $100 in 2009 to over $600 today for a two-pack! The public criticized this price increase, as many patients were unable to afford this potentially life-saving medication. Subsequently, the manufacturer released coupon cards, allowing some patients to save up to $300. The EpiPen manufacturer also introduced a generic version of the EpiPen. It is the same product, without the brand name on it, and costs about half the price. Go figure!
EpiPen Alternatives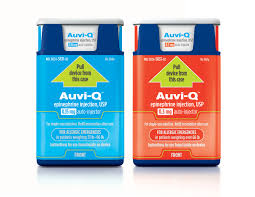 Another epinephrine injector, the Auvi-Q, was released in 2012. This device boasts a more compact shape with the ability to talk a patient through the injection process. In late 2015, the Auvi-Q was voluntarily recalled for inaccurate dosing delivery, but has since returned to the market in 2017. The Auvi-Q is priced at a whopping $4,500 for a two-pack. However, patients with commercial insurance will have $0 out-of-pocket costs for the device. The kicker? The insurers will be billed for this enormous price, in order to subsidize patient costs. Some argue this strategy exploits the healthcare system and will only continue to drive up healthcare costs, ultimately leading to increased premiums for all of us next year.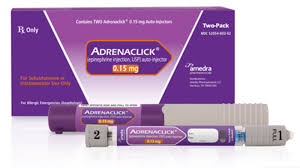 Finally, the last epinephrine injector available is the authorized generic of Adrenaclick. In early 2017, CVS pharmacies began to sell this product for a price of $109.99 for a two-pack, paid with cash or by insurance.
Although the medication in these injectors is the same, each device has unique features and each has a slightly different administration technique.
With all of these options now available, talk to your allergist about which epinephrine injector will best fit your needs.
Category: Uncategorized