Doctor, Doctor…give me the news
Colorado Allergy & Asthma Centers is pleased to announce the addition of 3 new physicians to our growing organization. Altogether, our group now has 15 physicians and 12 mid-level providers in 12 clinic locations extending from Castle Rock to Fort Collins.
"We couldn't be more thrilled to add these three distinguished physicians to our roster. We look forward to them involving themselves in the community to which CAAC has served proudly and loyally for over 40 years by providing the high level of care to which our patients have become accustomed," said Dr. Catherine Van Kerchkove, President of the CAAC Board of Directors.
Erin Kempe, DO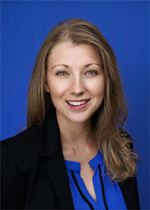 Dr. Erin Kempe is Board Certified by both the American Board of Allergy & Immunology and the American Board of Pediatrics. Dr. Kempe re-located from Columbus, Ohio where she worked as an Allergist at Nationwide Children's Hospital. Dr. Kempe is passionate about maintaining strong relationships with her patients, and believes that the patient and the physician are a team when it comes to choosing the right treatment for each individual. Dr. Kempe sees patients at both the Fort Collins and Greeley clinics.
Andrea L. Jones, MD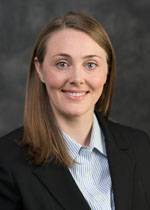 Dr. Andrea Jones is a Colorado native and is Board Certified in Pediatrics and Allergy & Immunology. She completed her residency at Phoenix Children's Hospital. She believes in careful listening, compassionate care, and practicing evidence based medicine. She strives to form a partnership with her patients in order to determine the best individualized treatment plan and improve their quality of life. Dr. Jones sees patients at both the Centennialand the Greenwood Village clinics.
Monica B. Reddy, MD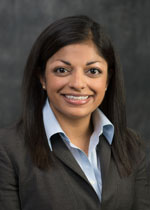 Dr. Monica B. Reddy is thrilled to head up CAAC's new location in the Denver-Highlands area as well as the Brighton clinic. Dr. Reddy's passion is clinical medicine. She believes that the foundation of the doctor and patient relationship is effective communication. She works together with her patients to formulate an effective treatment plan, and practices evidence-based medicine. Dr. Reddy has worked previously at the Children's Hospital Colorado as well as National Jewish Health. She is Board Certified in Pediatrics as well as Allergy & Immunology.
Prospective patients interested in learning more or scheduling an appointment with Dr. Kempe, Dr. Jones or Dr. Reddy, please click on our Request an Appointment button.
Category: Uncategorized