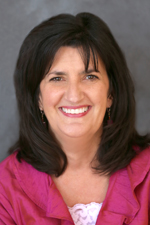 Martha attended both the University of Northern Colorado and the University of Colorado School of Medicine to earn both her bachelor's and master's degrees of Physician Assistant. She graduated in 1985 from the Child Health Associate/Physician Assistant program and has worked with Colorado Allergy and Asthma Centers since then.
Physician Assistants are trained to take care of a variety of diseases under the supervision of a physician. They are required to take a national certification exam every six years, and to accumulate many hours of continuing education credits every year. Martha works very closely with our physicians to assure that Colorado Allergy and Asthma Centers patients are taken care of in the finest manner possible.
Martha has worked in almost all of our offices and taken care of many kinds of patient needs. She enjoys patient education and teaching our patients and their families as much as possible about allergies and asthma. This education leads to better communication and to better health.
When not at work, Martha enjoys spending time with her family.