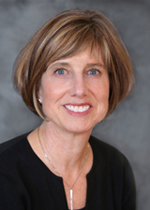 Sarah attended both the University of Colorado-Boulder and the University of Colorado School of Medicine to earn her Bachelor of Science and Master of Science degrees. She graduated in 1986 from the Child Health Associate/Physician Assistant Program. She has worked extensively in pediatric subspecialties.
Sarah joined CAAC in 2017 and is committed to providing asthma and allergy care to pediatric and adult patients to help improve their symptoms and improve their quality of life.
Physician Assistants are trained to take care of diseases under the supervision of a physician. They are required to take national certifying exams every 6 years and to accumulate 100 hours of CME credits every 2 years.
Sarah works closely with our physicians to assure that CAAC patients are taken care of in the finest manner possible.