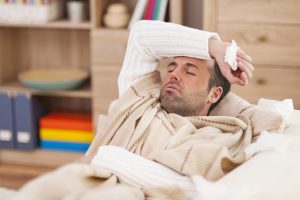 We all get colds now and again, but 'the flu' is different. It is a virus that can keep you in bed for days and leave you feeling tired and run down for weeks. So finding better ways to treat the flu is vital.
 About the CAPSTONE program
CAPSTONE-1 and -2 are clinical research studies trying to do just that. The studies will find out whether an investigational drug can speed up the recovery of people who have had flu symptoms (such as fever, aches, pains, cough, sore throat) within 48 hours.
Duration
If you qualify and decide to enroll in one of the CAPSTONE studies, you will remain in the study for approximately 22 days.
Treatment
Those taking part in CAPSTONE-1 will be randomly (by chance) placed into one of five groups, based on age.
Those taking part in CAPSTONE-2 will be randomly (by chance) placed into one of three groups.
Visits
Taking part in both studies will mean visiting a clinic between seven and nine times.
During your visits to the clinic, study doctors will assess your flu symptoms and general health using:
Physical examinations
Vital signs checks (pulse and blood pressure)
ECGs (test of electrical activity of the heart)
Blood tests
Questionnaires
Nasopharyngeal (far back of nose) swabs (this method is preferred)
Pharyngeal (throat) swabs (if nasopharyngeal swabs cannot be collected)
You will also be asked to complete daily questionnaires about your health.
Follow-up
We will continue to monitor your health.
From day 6 onward (after you have finished taking the study drugs), we will continue to follow you to monitor your health and check for any side effects.
No cost to you
Health checks, along with any study-related drugs, will be provided at no additional cost.
You do not need health insurance, and compensation for time or travel may be provided.