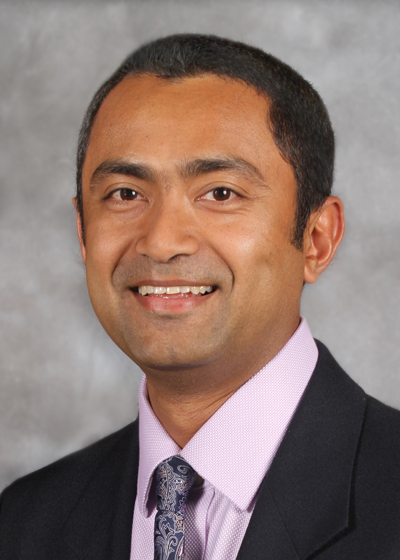 Dr. Ray can be seen at these locations
---
Castle Rock
Alexander Building – Centura Health Adventis Campus
2352 Meadows Blvd, Ste 300
Castle Rock, CO 80109
Phone: (720) 858-7470
Fax: (303) 797-2166
---
Dr. Manujendra (Manu) Ray joined Colorado Allergy & Asthma Centers in August 2013. He is board certified in Allergy and Immunology and Internal Medicine.
Dr. Ray received his Medical degree from Kasturba Medical College at Manipal University in India. His interest in the immune system led him to the Pennsylvania State University where he received his PhD in Immunobiology. He subsequently returned to the realm of clinical medicine and completed his residency in Internal Medicine at Akron General Medical Center in Akron, Ohio and a fellowship in Allergy and Immunology at the Hospital of the University of Pennsylvania in Philadelphia. As a part of his fellowship he also trained at the Children's Hospital of Philadelphia (CHOP).
Dr. Ray is a member of the American Academy of Allergy, Asthma and Immunology and the American College of Allergy, Asthma and Immunology. He served as Clinical Instructor of Internal Medicine at Northeastern Ohio Universities College of Medicine (now NEOMED) from 2009 to 2011 and has been recognized for excellence in teaching. He brings with him extensive research experience and is published in numerous peer-reviewed journals. At the University of Pennsylvania he trained under some of the leading experts in the fields of Allergy and Immune deficiency.
Dr. Ray continues to strive for excellence over both the basic science and clinical aspects of Allergy and Immunology, and believes in innovative and cost-effective medical care tailored to the needs of the individual patient. He enjoys seeing children of all ages and adults in the clinic.